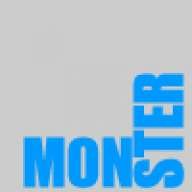 Joined

Aug 10, 2007
Messages

4,166
Reaction score

0
Points

31
The Ten Forumandments
I thought I'd write these based on the ten commandments, can this be stickied?
You shall have fun and socialise on these boards.
You shall not make a fool of others for your own gain.
You shall not foul mouth any user, moderator or admin.
You shall remember and keep the forum clean.
Respect other users.
You must flag any users or posts which are inappropriate.
You must not sexually harass any other user.
You must not claim other user's work as your own.
You must appreciate other user's opinions.
You must always post within consideration, if it doesn't sound right, don't post it.
Hopefully you can all look at these and take it in.