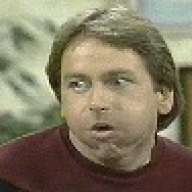 Joined

Oct 18, 2009
Messages

5,593
Reaction score

5
Points

31
I figured putting it here seeing as more people would read the thread in the community forum.

Well living in Bakersfield I would go to either Waldenbooks and an actual comic book store in the early 90's both of which are not around anymore.

Then moving to Los Angeles in '93 I had two stores of which are closed plus places like Ralph's and Rite Aid were still selling comics.

There is also a place on Melrose called Golden Apple Comics which has been around since the early 80's that I would go at least once a week, they've since moved a few blocks and gotten smaller but now I rarely go there except for the occasional supplies like comic bags and boards.

Now I'm mostly hitting conventions digging through bargain longboxes.