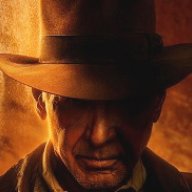 The Man with the Hat is Back
Joined

Nov 8, 2003
Messages

3,151
Reaction score

915
Points

73
You know they're going to release something for TDK next summer. But what games?

Do you think they'll eventually release all of them they can muster? Which do you think they should release for TDK?

I'd say both the NES and Genesis versions of the B89 game are likely. Perhaps even the TG-16 game? All three kick ass. And they're likely because it's Batman vs. the Joker, just like TDK. Aside from the change in actors, production design and etc., they don't have to implicitly state that they are adaptations of the older film, they can just market them as non-descrpit Batman games. Then there's the NES/Genesis versions of "Return of the Joker", which actually may be more likely as they're more comic-based than film-based. All are from Sunsoft, which is already an announced Virtual Console partner.

Thankfully, all of the good Batman games of yore were released by companies that were already on the Virtual Console bandwagon, so it's not like we might be denied a licensed title because they company isn't on-board or went belly-up.