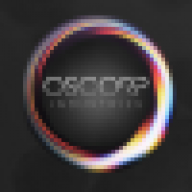 Joined

Jul 3, 2012
Messages

1,659
Reaction score

0
Points

31
This has been a topic that I noticed has been brought up on this forum, but not in it's proper topic. Sadly, there is no true proper topic for this topic, so I made this topic to talk about the topic.
Anyway, you may of noticed that Oscorp develops 'bio-cable', and that this cable is what Peter uses as his webbing. In the movie, this cable is compressed into small containers, which contain hundreds of feet of webbing. It is spun by the genetically engineered spiders in the spider-room, and I presume is shaped into cable by special machines.
The web-shooter design scene starts with Peter researching the bio-cable while eating Chinese food, and continues onto Peter building the web-shooters in the garage. He has a box of the small containers that contain the web fluid. How he obtained this box is unexplained. He takes these containers, and their design, and builds a wrist-mounted cable dispersal machine. Or, a web-shooter.
I have some questions about this:
1. How did Peter obtain the web fluid? Did he buy it? Or, did he steal it? He couldn't of asked Gwen to retrieve it since she didn't find out until after he became Spider-Man.
2. If Peter bought it, is the web fluid available to the general public?
3. If it's sold to the general public, what kind of device do you use to use this cabling? What is this cabling even used for in the first place?
4. If Peter is buying it, won't the police be able to track the guy buying large amounts of bio-cable?
5. Does Peter alter it in any way? He did, after-all, tell the car thief he designed the fluid himself.
6. Does Richard Parker have notes on this?
Discuss.
Last edited: