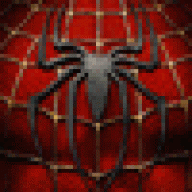 Joined

Feb 24, 2006
Messages

1,166
Reaction score

0
Points

31
I, like many of you, hate to hear someone start off a story with "I have a friend who works for Sony..." because there's never any proof and the info we get is always so vague that anyone could hvae made it up. But here's the deal...
I have a friend that is good friends with someone who DOES work for Sony and who IS currently working on Spider-man 3. You've got to admit that this is at least possible. Now, it looks like they talk frequently enough that I could try to get my friend to ask a question - and because they chat about his work sometimes, it would be reasonable for him to answer her and maybe let something slip. Without really planning, I've said that my friend should try to find out who Topher is playing, but I realize that there may be better questions to ask.
The one piece of information I've recieved is that Sam Raimi does not have a firm script that they are sticking with. Meaning that they is a general plot to the movie but that since Sony is pretty much guaranteed to make money off of this movie, they ahve not set a budget and they are open to ongoing revisions for script and scenes.
The point of this thread/post is to find out what the best piece of information would be to get. If I can get my friend to sneak in just ONE question, what should it be? This is, of course, assuming that her contact at Sony would know the answer to any given question, which he might not. He works in the visual effects dept, though - so I have a feeling he has to know something about most of the movie.
So, what one piece of information should I see if we can get from this contact? No guarantees, obviously - but I'll do what I can to serve the Spider-man hype.