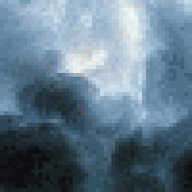 Joined

Oct 25, 2004
Messages

645
Reaction score

0
Points

11
If/when Xavier is killed off in X3, where will the franchise go in regards to leadership? I am a huge Storm fan, however, I prefer Xavier's leadership over anyone else because he brings neutrality to the X-Men and his presence demands respect (not-to-say anyone else doesn't). It's as if he validates the X-Men Team. So, where will they venture in regards to leader/mentor of the X-Men? Will they turn to Storm (Ororo Monroe, Weather Goddess and a mother figure to many of the X-Men) or Cyclops (Scott Summers, a great, tactical leader who is a little stiff at times, but gets the job done)? If rumors/reports are true, Cyclops will be killed off as well… taking that into consideration, who would then be fit to lead in the X-Men movie franchise?
This is not a trick question; no answer is the final or definite answer. However, how well you present your argument is the key.​