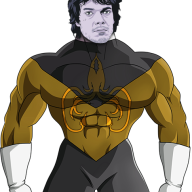 Joined

Feb 28, 2006
Messages

53,059
Reaction score

2,348
Points

203
im in college and have a test tomorrow...and i have had no time to study so i thought back to my highschool days for my old cheating methods...and i did some risky, smart, funny **** haha
1. This girl in front of me had reallllly thick hair....so i made a cheat sheet, lifted up a layer or 2, and taped it on the back of her head...wrote the answers down and whispered them to her...
2. the soles of my shoes...i had a scantron test in 6th period, and got answers from people in early periods, wrote the letters on the bottoms of my shoes...crossed my legs and voila!
3. math....ti 83 plus calculators are the ****...if u know how to use them well you can make a 'text document'...id just copy my notes into my calculator using the alpha key

4. write it on the undershirt (not exciting or anything but works)
5. my personal favorite thing i pulled off, we had a 20 word vocab test...i typed the 20 words and definitions and printed them out in huge font...it took up about 2-3 pages...and i taped them around the front of the class room...the way my teachers desk was positioned, she couldnt see anything. it was beautiful.
sorry guys, just thought this was funny