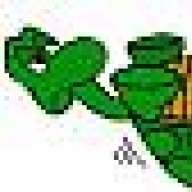 Joined

Jul 3, 2007
Messages

5,137
Reaction score

0
Points

31
Reparations for slavery
is a movement in the United States, which suggests that the governement apologize to slave descendants for their hardships, and bestow on them reparations, whether it be in the form of money, land, or other things.
rep·a·ra·tion play_w("R0156900") (r

p

-r

sh

n)

n.1.

The act or process of repairing or the condition of being repaired.

2.

The act or process of making amends; expiation.

3.

Something done or paid to compensate or make amends.
FOR:
Jewish holocaust victims have gotten reparations (In 2000 Germany opened the "Nazi slave compensation fund"(even though the majority (if not all) of those who were enslaved by Nazi Germany were dead.))
In 1865 Abraham Lincoln had general William Shoerman set aside 40 acres of land for each freed slave. They were also to be each given a mule to work the land. (40,00 slaves = 400,000 acres). When assassinated Lincoln's successor Andrew Johnston decided NOT to give the freed slaves the land.
Money for African Americans would boost their self-esteem and minimize the financial gap between races.
AGAINST:
Horowitz stated in April 2001 that he would be all for reparations if "the people directly inured were alive today" since they are not he is against it.
Tracing lineage back to see who is directly related to former slaves would be costly and time consuming (NOT ALL AFRICAN AMERICANS ARE THE DESCENDANTS OF FORMER SLAVES)

Of the blacks residing in the South, 261,988 were not slaves.

Payment based purely on race would have a negative effect on race relations.
Only between 1.4% and 6.2% (depending on study) of "whites" owned slaves in America at the time when slavery was prominent.
There were African American slave OWNERS.

In New Orleans over 3,000 free Negroes owned slaves, or 28 percent of the free Negroes in that city.
_____
Based on this information (which is regarded as factual by both sides) How do you feel about reperations
???

___

Here are some websites for more info:

http://media.www.thelantern.com
http://www.wewontpay.com/
REPARATIONSAlfredL.Brophy.com
subscribe.mit.ca
and you could try wikipedia, but
take what they write with a grain of salt
Essay Rough Copy

One of the most ghastly crimes against humanity is slavery. The 1641 Massachusetts legislative "Body of Liberties" legalized the enslavement of Africans. It wasn't until 1865 that Africans were considered free. Based on this 224-year period in which African people were treated in overwhelmingly terrible ways many members of modern society have begun demanding that the African Americans peoples receive reparations. While on the surface this appears to be the perfect way for amends to be made Descendants of slaves should not get reparations. The reasons for this is that everyone directly hurt by slavery is deceased, it would be nearly impossible to find the direct descendents of slaves, and the key issue of determining who would pay the reparations.

Everyone directly hurt by slavery is deceased. On October 5th 1979 Charles Smith died in Barstow, Florida. He claimed to have been 137 years old though, as there were no records kept of slaves birth, he is not considered to be the oldest living man -- that title goes to a 113 year old. Charles, whom was born in West Africa, was reputed to be the last living American slave. Not only is everyone who was directly hurt by slavery dead, so are those who caused it. As David Horowitz stated "I never owned a slave, I never oppressed anybody. I don't know that I should have to pay for someone who did two generations before I was born". Those who caused slavery and those who were hurt by slavery have long since passed.

If reparations were to be put into effect it would be nearly impossible to find out whom is and who isn't the direct descendant of slaves. During the late 1700's and early 1800's the majority of Africans were not slaves. "Of the African Americans in the south; 261,988 were not slaves," says Robert M. Grooms. In fact in New Orleans over 2,00 free Africans owned slaves themselves. That is about 28% of the free Africans in that city. It is also estimated that over 12,000,000 Africans were sold by Africans to Europeans. Meaning that not only were Africans owning their own slaves, when free, they were also involved from the very beginning in the slave trade. If money were to be paid to descendants it would need to be paid to actual descendents of slaves. Birth records were not kept for the slaves and the US census bureau doesn't track ancestry so it would be impossible to find out who is and who isn't the descendant of a slave.

A key issue is determining who would pay the reparations. In the early 1800's only approximately 1.4% of people owned slaves. The reason this number is so small is that most people either didn't want, need or, simply could not afford slaves. Africans were used as slaves on farms - tobacco and cotton mostly - but people didn't just "Have" slaves. So with such as small amount owning slaves it seems unjust that the descendants of people whom did nothing wrong would have to pay. The entire idea of reparations for slavery this long after the fact brings up numerous dilemma's. People cannot be blamed for their ancestor's mistakes. If they could than would you have to take up your father jail sentence if he died before finishing it? The idea of such a thing is ludicrous. There is simply no one alive responsible for slavery.

Slavery will forever be a tragic part of mankind's history but it is clear the reparations should not be paid. All those who are directly hurt by slavery are deceased, Charlie Smith - the last living former slave- died in 1979. It would be nearly impossible to find out who is actually a descendant of slaves, even if this were possible there is still the question of who would pay, with no one alive having been responsible for the slave trade. Reparations for slavery should not be paid.