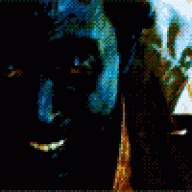 Joined

Feb 16, 2003
Messages

42,637
Reaction score

500
Points

73
Disclaimer: Known Spoilers Ahead. I realize this could have belonged in the Official Cyclops Thread. I just feel that with all the information, it could use its own thread rather than getting left behind. If it must be merged, than do so.
Comic Background​
It's pretty obvious that most X-men fans associate the Phoenix Saga with the characters, Jean and Scott. The two shared a real love, unlike the infatuation shared between Logan and Jean. This love is what allowed Scott to stop the Phoenix in the comics – he is known to be the only one that can do so.
Yup. It said Cyclops would be "demolecularized" by Jean's uncontrollable powers. It portrayed Scott going to Alkali Lake – Jean rises and asks Scott to take off his shades, saying she "can control it" but really can't. Scott dies, and that's it for him – in the first two acts. Strangely enough, the third act was never given to the script reviewers, which is the act heavily believed Cyclops will return – The Final Battle.
What backs it up
– The Trailers and TV Spots prove that Scott does go to Alkali Lake, at the time, by himself. He does take off his glasses… In addition, some hints the promotion have given to his apparent death are: Floating shades and no Scott in sight, when Logan and Storm arrive at Alkali.
What defies it
– A lot more seems to happen at Alkali Lake than mentioned in the Script Review. For some reason, Scott throws off his glasses and releases a raw optic beam. Domino effects of large splashes occur, with a red/pink energy below, possibly occurring from the optic shots. A violent wave, seemingly water, hits Scott (with glasses on) – throwing him back, hitting the rock below. There is also a kiss between a shade-less Scott and Jean.
Further Conclusion (Script Review)
– The writers have said that a lot has changed since the draft (above) mentioned was made. It's obvious from what we've seen that it certainly has. The Third Act was not given to review…
The first 'promo' shot we got of Scott was on the Official Website and was a headshot of him with shades, scruffy, and wearing a presumably Photoshopped x-suit. Later, however, Magazines came out with new character promo's including a cleaned up Cyclops in a real x-suit (See below, picture 1). Once asked, it was revealed that this particular photo was not from X2, but from X3. More promotion pictures came out of Cyclops suited up. So far in the X-movies, any character who has been advertised as wearing a uniform has worn one in that installment.
In The
Ultimate Summer Movie Preview '06!
Issue of
PREMIERE
movie magazine, Cyclops actor, James Marsden, talked about getting back into the leather x-suit, saying
"It was a Pavlovian response once I got into the suit: 'Ah yes, this discomfort.'"
Most likely meaning that he will show up in the film with the suit on. It does not seem likely he'd comment on the garb used for promotional work. Among the movie-based books being released, is a children's book titled
Meet the X-men
. This book had most of the X-men team characters on it apart from Angel, Jean and Cyclops. A preview was given of the book (see picture below) that reveals Scott with the X-men. Oddly enough, Beast is also in the same shot – who is heavily believed to join after Cyclops's presumed disappearance. If Scott is to die in the movie, wouldn't they leave him out of the promoting children books, rather than leaving him in?
Cameron Bright's Behind the Scene Picture​
Cameron's fan site showcased some of his behind-the-scenes shots from X3. Most parts of the pictures, besides Cameron, were blurred out due to 'spoiling.' One shot (see below) had a non-blurred space which had the face and hair of a male figure. The figure also seemed to be wearing a visor, or at the very least had something covering his eyes. At a closer inspection, the neckline and collar are visible. Many agree that it is/could be Cyclops – but some believe it is a poster, or cardboard cut-out, but is most likely a person. The visible, non-blurred, background behind the figure matches up exactly with that of the Alcatraz scene (easily seen in some Beast promo's), as well as its ground.
Many believe Cyclops will be in the movie toward the end. Either he will turn up or Jean will bring him back. Who's to say Jean won't revive Scott after she demolecularizes him? She has the power to. Even though Scott coming back from the dead would be 'beating the dead horse' after Jean's grand rebirth, it's still a possible theory. Another hot theory is that Cyclops doesn't die – but is, instead, kidnapped by someone until the ending battle. Usually the kidnappers are thought to be Magneto/Callisto. Especially after Callisto tells Magneto that she knows of a mutant "more powerful than [him]." Could it be Callisto and a few others were there at Alkali Lake when Jean rose? That could be a reasonable explanation for the violent happenings in the scene during the trailers. Psylocke is also given the possible role of creating an illusion to fool Jean into believing Scott is dead (much like what happened in the Comics). Why would Magneto plan to do this? Possibly because he knows how powerful Jean is and wants to get her to side with him. To further this theory, it is believed Magneto tells Jean that Xavier blocked off her powers and -THE THEORY ADDS IN- that Scott would not be dead if it hadn't been for Xavier, ultimately getting Phoenix's alliance and anger toward the X-men. It wouldn't be unlike Magneto's scheming self to do such a thing. Other characters, such as Rogue and Angel, are missing from the Final Battle. With them, Cyclops could return to aid the X-men. It is official that more mutants will help the X-men than what is seen (Storm, Wolverine, Iceman, Kitty, Colossus and Beast).
Kinberg & Penn (The Writers)
​
The Writers seem to be big fans of the comics, as well as Cyclops. They said that Scott will have emotional scenes, and is a driving part in the Story. Every scene from this movie can be referenced from a scene in the actual comics. They also said that…
"Things will come full Circle"
​
All three movies, by the end of X-men: The Last Stand, will fit together – emotionally, socially and politically. This, to me, is what assures Scott's survival. The relationship between Scott and Jean is obvious in X-men and X3: X-men United, and will be concluded in this installment. In X2, Jean and Logan share a moment where Logan claims he is capable of being Jean's lover. Jean mentions her crush for him, but her true love for Scott. If things play out like that, then Scott is truly the only one capable of bringing the fury of Phoenix to an end – not Logan. Also, the Jean and Scott seem to be engaged… could it be, though unlikely, that there may be a marriage? Their emotional arc will come full circle, and for this to happen for Scott, he must be with Jean. And likewise. Scott, sharing a touching moment with Xavier in X-men (1), assured him that he would take care of the X-men "if anything happened." Xavier is heavily rumored to die in X3.
This is why I believe he lives - the proof.