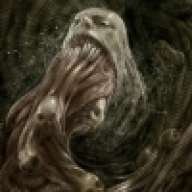 Joined

Feb 17, 2007
Messages

5,047
Reaction score

0
Points

31
The Toronto District School Board approved a proposal to create the city's first Afrocentric public school after supporters and detractors pleaded their cases during a meeting last night.

Following more than two hours of public submissions, which included opposition to the motion from the mother of slain teenager Jordan Manners, the vote was recorded as 11 in favour and nine against.

One trustee was absent, while board chair John Campbell excused himself from the vote.
"I don't know if an Afrocentric school is the answer," said Sheila Ward, who represents Toronto Centre-Rosedale, but added that the proposal "is not about segregation or integration, it's about student success," before raising her hand in support.

Afterward, a crush of reporters gathered around Angela Wilson and Donna Harrow, the two women who pushed for the school as a way to help underachieving black youth succeed. Their weary but triumphant faces said it all.
"We're ecstatic," said Ms. Wilson, standing beside her co-organizer, Ms. Harrow. "We've got so many other things planned. This is not just it."

The grade levels and location of the Afrocentric school have not yet been determined.

All four recommendations put forward in a staff report, entitled Improving Success for Black Students, passed Tuesday.
In addition to working towards opening up an Afrocentric Alternative School in September, 2009, the board endorsed establishing an enriched African curriculum that touches on the histories, cultures, experiences and contributions of people of African descent "and other racialized groups," in three existing schools by the start of the next school year. It approved a staff development, research and innovation centre that looks at ways to improve school achievement for marginalized and vulnerable students, along with an action plan that tackles that issue in the TDSB.

The school board admits that a "disproportionate" number of black youth are failing in their schools. According to its statistics, 40% do not graduate, compared with about 25% board wide.

But advocates of the Afrocentric proposal say it is the existing "eurocentric" system that is failing black students, and believe that the alternative model being presented is an endeavor worth trying.

The TDSB defines an Afrocentric school as one which "uses the sources of knowledge and experiences of peoples of African descent as an integral feature of the teaching and learning environment." The school would be open to all students.

In her submission to trustees before the vote, Loreen Small, whose son Jordan Manners was shot and killed in a public high school last year, said she worried that the school would "segregate" students.

"Martin Luther King and so many of our fathers fought to come together, so blacks and whites could be together," Ms. Small said. "This black school thing, no, it ain't right."

During her presentation, Ms. Harrow said misinformation has buried the truth. The proposal "is not a black-focused school, is not a school for only black students," Ms. Harrow said. She added that an Afrocentric school would "nurture and support" all children as they strive to succeed.

"We must speak the truth," said Ms. Harrow.
"I believe one who opens school doors, closes prison doors," Ms. Wilson said. "It's not about segregation. It's about self-determination," she said.

Winston LaRose, executive director of the Jane Finch Concerned Citizens Organization, challenged that notion that public schools are beacons of diversity, saying that, in truth, many schools already "don't represent the diversity you so much talk about."
Andre Levy, who lives in the Jane and Finch neighbourhood, called the proposal a "half-baked solution to issues faced by black students."

Trustee Maria Rodrigues said she could not, in good conscience, deny "these black parents their right to establish an Afrocentric school." She voted in favour of the proposal, which she said would give students choices and work "to stop systemic discrimination" in public schools.

Gerri Gershon, who represents Don Valley West, maintained that "separating kids according to their colour is simply not the answer."

National Post
http://www.nationalpost.com/news/story.html?id=272389
Figure it's for the better?
To me I see problems and benefits.
The problem I see is this will encourage the current school systems to continue being Eurocentric in their teachings.
As is mentioned in the article I also see this a furthering the divide between the "races", and lead to more segregation, China centric schools etcetera.
Then again it doesn't seem like white school systems were doing much to help make a more integrative education, and many felt that they'd given up on the minority students.
Maybe if these kids grow up learning in these positive settings that promotes a positive sense of self and culture they will be the better for it.
Thoughts?