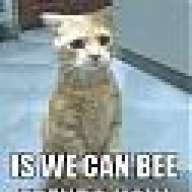 Joined

Apr 3, 2006
Messages

5,112
Reaction score

0
Points

31
Now I have become a fairly regular reader of comics again (though mostly in trade) one of the few titles I try to get every trade of is Exiles. I really dig the characters, and love the 'what if' vibe of it and seeing different universes.

I have most of the trades, except I'm missing a few. There are some fights that have silly outcomes (Mimic beating Wolverine and Captain America? C'mon!) but well since it's more or less his team it's to be expected.

But just wanted to see if I was the only one out there who liked it? And does anyone know when the next trade is out, and what's it all about? (I know it's in the wake of House of M and stuff).