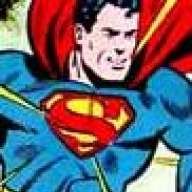 Joined

Apr 27, 2008
Messages

2,934
Reaction score

0
Points

31
So, after Grant/Breyfogle is covered now to a much more obscure time of the Batman comics. Yes, it's the early post-crisis Batman, partially published at the same time as "Year One" when Denny O'Neil took over, the time when characterizations didn't really match between the titles... AT ALL!
Here we have Mike W. Barr, formerly known for his (rather mediocre) work on "Batman & The Outsiders" and the great Alan Davis. And as a big surprise after "The Dark Knight Returns" the run wasn't grim and gritty like everyone expected. And even compared to the last days of pre-crisis Batman under Moench and Conway this Batman is actually a lot nicer. No, just like Grant Morrison did 20 years later (and also Steve Englehart did 10 years before) this run doesn't try to hide the fact that there is a "funny" and "campy" past of Batman. Instead it embraced it and tried to mix it with the darker sides of the Caped Crusader.
This clearly shows the Dick Sprang era influence:
Here we have perhaps the best Batman and Robin (Jason Todd) characterization ever. Together they are having the time of their life, although their is some darkness and rage beneath that.

(Yeah he's called him "chum")
And he's funny:

But also:


And yes, this Batman knows them hoes by name and smiles as them:

It also features a great insight on Batman's past, how lonely he felt and that's the reason he trained Jason because not he would also be dead by now.


Sadly enough, the run is often tainted by the uneven "Year Two" and the last issues are rather weak... This run could have been legendary.