Joined

May 19, 2003
Messages

27,455
Reaction score

33
Points

33
This thread is dedicated to the only Hero on the show who has been consistantly badass......... The Haitian!
Even his name sounds badass!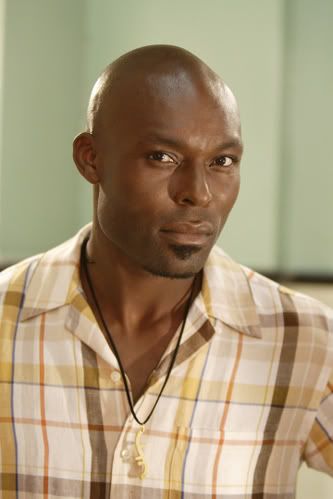 Taken from Wiki:
The Haitian has the ability to selectively erase the memories of others, a power he wields with a great deal of control. This ability was present when he was a boy, as demonstrated in the episode "Company Man".
Little is known about the process of how he erases memories. In the graphic novel "It Takes a Village, Pt. 1", the Haitian described the experience as ranging from being like "picking flowers just after a spring rain" to "reaching into the moist soil of freshly dug graves" with "grubs biting at your fingers". As a boy, the Haitian accidentally cleaned out the heads of nearby villagers, but it appears to require physical contact for more precise removal of memories by becoming "one with [the subject's] mind". In "Collision", The Haitian wipes out Matt Parkman's memory of the relatively short time of his capture. In "Hiros," The Haitian uses his power to "hollow out" Brody Mitchum's mind so extensively that Brody does not remember his own name, while retaining basic functions such as general coordination and language skills. None of these victims immediately realize that their memories have been erased. They only become aware of the change if confronted with evidence of the missing memories.
The Haitian has stated that he cannot restore memories he has erased, as revealed in "Godsend". However, in "Four Months Ago..." Peter Petrelli displayed that heroes with the power of cellular regeneration can restore their erased memories.
In the online graphic novel chapter "The Crossroads", Mohinder gives the Haitian instructions for locating Mr. Bennet, asking him if he needs to write it down during the exchange. The Haitian cryptically responds, "Memory is not an issue for me...".
The Haitian has also displayed the ability to negate the powers of other heroes within an unknown distance. He has an incredible degree of control over this power even to the point of allowing some in his vicinity to use powers and others not. This ability is not supreme, however, as various heroes have overcome it with great effort. How this aspect of the Haitian's powers works is currently unknown. His future self seems to be more proficient with this particular ability than the current Haitian, as even with the mastery that Peter Petrelli and Hiro Nakamura achieved with their abilities in the future, they still feared that their powers would be useless if they came within the general vicinity of the Haitian.