Joined

Mar 1, 2006
Messages

3,707
Reaction score

0
Points

31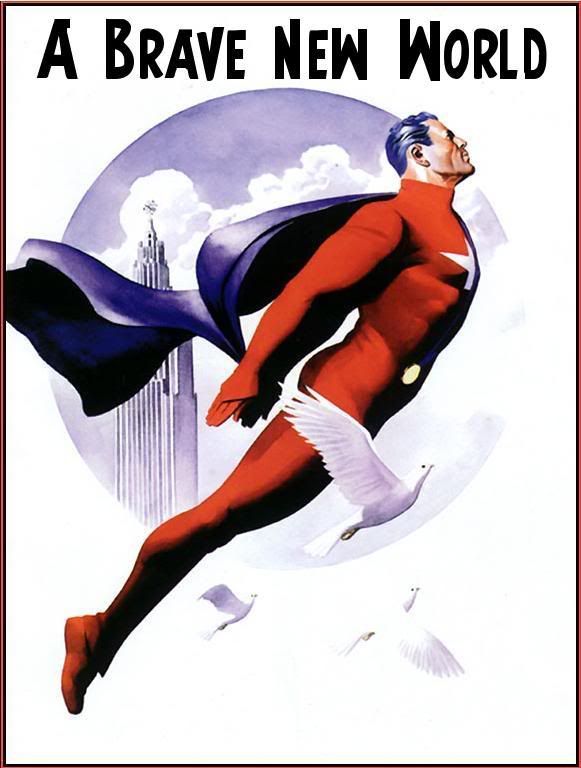 The Silver Age RPG



Game Master:
Andy C.
Assistant Game Master: Catman_prb


It's midway through the 20th Century, and the citizens of the gleaming Millennium City bear witness to a dazzling meteor shower. However, what they don't know is that the few meteorites that impacted on Earth have more to them than meets the eye. When some are recovered by the government, it's made public that some of the meteorite specimens have caused incredible mutations to those who come into contact with them! Many of these super-humans are put to work by the United States for public service, but the true extent of the "Meteor Men's" abilities is yet to be seen...as are their loyalties in the ever-escalating Cold War...
Meanwhile, authorities all across the world are astonished at the increasing number of Unidentified Flying Objects sighted over Earth's major cities. While these sightings are usually dismissed as paranoia about Soviet satellites or more strange meteors or the like, certain circles are taking the talk much more seriously.
Elsewhere, the Space Race has led to fantastic technological advances in virtually every field of applied sciences. Inspired by Einstein and his contemporaries, more and more scientists and inventors are pushing the limits of human ingenuity. While there are some who question the possible side effects of these experiments, there are few who stand in the way of scientific ambition.
All around the world, strange and remarkable events have begun occurring. Unbeknownst to all, the most truly unbelievable events have only been set in motion. As a new day begins on the planet Earth, the sun has just begun to rise on Millennium City...
RULES:


For the complete rule book with instructions on character-creation and Role-Playing guidelines, please visit the Sign-Up/OOC Thread:


http://forums.superherohype.com/showthread.php?t=290409
A few quick rules of thumb, however:
-No killing other characters. That's the cardinal sin of all RPGs, and this one is no exception.
-While most of the principal action will occur in Millennium City, things like other dimensions, space adventures, and whatnot are not only allowed but encouraged. Time travel, however, must be approved by the GM.
-Using another player's character in a post must be first approved by that player.
-Keep the language and subject matter within the lines of the Silver Age theme. That means stuff like blood-and-guts, sexuality, and drug abuse are strictly off-limits (possibly allowable in
very
rare cases) That's not to say 'dumb it down,' but not everything here has to be
Watchmen
, y'know?
-Have fun, curse you!
ROSTER:

HEROES:

The Citizen (Champion, Lv. 2)

Eddie Brock Jr.

Doctor Rock (Gadgeteer, Lv. 2)
Byrd Man

Captain Astro (Champion, Lv. 2)
Andy C.

VILLAINS:

Avenger (Marauder, Lv. 2)
Catman_prb

Velocity (Speed Demon, Lv. 2)


Oh Snap!



​