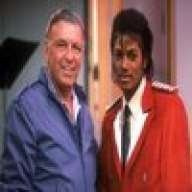 Joined

Aug 5, 2005
Messages

18,814
Reaction score

0
Points

31
me.

1) Kashmir - Led Zeppelin
2) The Hurricane - Bob Dylan
3) Won't Get Fooled Again - The Who
4) Bohemian Rhapsody – Queen
5) Stairway To Heaven - Led Zeppelin
6) Iron Man - Black Sabbath
7) A Day In The Life - The Beatles
8) Paradise By The Dashboard Light - Meat Loaf
9) Old Friends / Bookends - Simon & Garfunkel
10) Funeral For A Friend / Love Lies Bleeding - Elton John
11) Layla - Derek And The Dominoes
12) Comfortably Numb - Pink Floyd
13) God Only Knows - The Beach Boys
14) Purple Haze - Jimi Hendrix
15) Like A Rolling Stone - Bob Dylan
16) (I Can't Get No) Satisfaction - The Rolling Stones
17) Smells Like Teen Spirit - Nirvana
18) Piano Man - Billy Joel
19) Whole Lotta Love - Led Zeppelin
20) Hey Jude - The Beatles
21) Mrs. Robinson – Simon & Garfunkel
22) Free Bird – Lynyrd Skynyrd
23) Smoke On The Water – Deep Purple
24) Imagine – John Lennon
25) Riders On The Storm – The Doors
26) Johnny B. Goode – Chuck Berry
27) Don't Think Twice, It's Alright – Bob Dylan
28) Good Vibrations – The Beach Boys
29) Bittersweet Symphony – The Verve
30) Baba O'Reilly – The Who
31) The Show Must Go On – Queen
32) Hotel California – The Eagles
33) The End – The Doors
34) Sweet Child O' Mine – Guns 'N' Roses
35) Eruption – Van Halen
36) You Shook Me All Night Long – AC / DC
37) Paranoid – Black Sabbath
38) Enter Sandman – Metallica
39) Born To Run – Bruce Springsteen
40) Dream On – Aerosmith
41) Behind Blue Eyes – The Who
42) Light My Fire – The Doors
43) Louie, Louie – The Kingsmen
44) Dazed And Confused – Led Zeppelin
45) Once In A Lifetime – Talking Heads
46) Yesterday – The Beatles
47) More Than A Feeling – Boston
48) American Pie – Don McLean
49) Nights In White Satin – The Moody Blues
50) I Want To Hold Your Hand – The Beatles
51) Sympathy For The Devil – The Rolling Stones
52) (Oh) Pretty Woman – Roy Orbison
53) Hound Dog – Elvis Presley
54) Walk This Way – Aerosmith
55) Every Breath You Take – The Police
56) California Dreamin' – The Mamas And The Papas
57) Rockin' In The Free World – Neil Young
58) Space Oddity – David Bowie
59) Rock And Roll – Led Zeppelin
60) Superstition – Stevie Wonder
61) Sunshine Of Your Love – Cream
62) What's Going On – Marvin Gaye
63) Bridge Over Troubled Water – Simon & Garfunkel
64) Time After Time – Cyndi Lauper
65) Photograph – Def Leppard
66) Gloria – Van Morrison
67) We Are The Champions – Queen
68) Stand By Me – Ben E. King
69) Jump – Van Halen
70) What I'd Say – Ray Charles
71) Start Me Up – The Rolling Stones
72) Tangerine – Led Zeppelin
73) Tangled Up In Blue – Bob Dylan
74) Ripple – The Grateful Dead
75) Piece Of My Heart – Big Brother And The Holding Company
76) Barracuda – Heart
77) All Along The Watchtower – Jimi Hendrix
78) La Bamba – Richie Valens
79) Jeremy – Pearl Jam
80) Gimme Some Lovin' – Spencer Davis Group
81) The Rain Song – Led Zeppelin
82) Papa Was A Rolling Stone – The Temptations
83) Subterranean Homesick Blues – Bob Dylan
84) New York State Of Mind – Billy Joel
85) Lyin' Eyes – The Eagles
86) London Calling – The Clash
87) Nobody Told Me – John Lennon
88) Roundabout – Yes
89) In Memory Of Elizabeth Reed (Live) – The Allman Brothers Band
90) # 9 Dream – John Lennon
91) My Sweet Lord – George Harrison
92) White Room – Cream
93) Ten Years Gone – Led Zeppelin
94) Suite: Judy Blue Eyes – Crosby, Stills And Nash
95) When Doves Cry – Prince And The Revolution
96) Mona Lisas And Mad Hatters – Elton John
97) My Generation – The Who
98) For What It's Worth – Buffalo Springfield
99) The Times They Are A – Changin' – Bob Dylan
100) I Wanna Be Sedated – The Ramones

This is something I've been meaning to do for a long time. As pretty much everyone knows, I'm a huge fan of classic rock and roll (or as Wilhelm-Scream put it, "rock that doesn't suck). It took me quite a while to put together the list. I sorted through my entire cd collection to find out which songs would make the cut. It was really tough.

This list is not a mere favorite songs list, but these 100 songs are what I feel to be the best 100 songs rock and roll songs ever made. I overlooked most lists that for the most part use classic rock as a basis and looked to eveyr form of rock and roll (soft rock, folk rock, etc.) to create a comprehensive and for the most part unbiased of the 100 Greatest Rock And Roll Songs Ever Made.

Hope you like it.