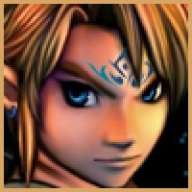 Joined

Sep 13, 2001
Messages

1,252
Reaction score

0
Points

31
When I was a kid, we never had none of this 'y' crap as a possible vowel. The other five were sufficient. Now, in this day and age of ipods and hetero 'man-on-man' porn these kids now see the need to give Big Bird the proverbial finger and slide in the most useless letter in the alphabet, and try to give it some credit by making it a vowel... and not even a legit one at that. What the hell is this "sometimes" crap? When is 'y' "sometimes" a vowel.
If you're familiar with me, then you know that it is not like me to quivel over such a minor matter. I generally stick to the weightier issues such as Governmental policy, and reuniting the Jackson 5 (sans Tito, that self-righteous y-loving son of a *****

) so the very fact that I address this to the worldwide stage that is the internet shows that I mean movement and action!
I implore you all to take this gross misuse of the alphabet and reject it with a resounding "no" to those who support y's canonical vowelism. And when a kid comes up to you with their innocent face and rosey red cheeks, and recites to you the vowels ending in the infamous "and sometimes 'y'" speech, you *****-slap them back to their mother's womb and tell them to stay there until they know what's good. Y is not a vowel. Stupid jackcool