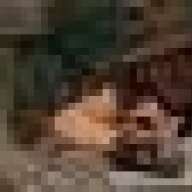 Joined

Jan 15, 2005
Messages

552
Reaction score

1
Points

11
I had an idea for a scene in one of the upcoming Batman sequels. There's a scene in M:I-2 (which was taken from Darkman in the first place) that I think would be awesome in one of these films. The movie M:I-2 isn't very good itself, but there is one scene that I think would fit brilliantly in a Batman film.

Since Batman isn't a killer and he isn't hellbent on killing as much as he is on apprehending the criminal, wouldn't it be cool to see the villain kill another villain, thinking it's Batman? I think that if Batman dressed up one of the villains as Batman, and then he was gunned down by the head villain, it would be awesome. The main villain would take off the mask and reveal who it is, and then Bruce Wayne, minus the costume in the villain's clothes, would then have the final showdown with the main villain, whoever it may be (Joker, Riddler, etc.)

My first post, if it's a dumb one, don't shoot it down too badly haha.