Ultron was sitting on him
Joined

Jan 27, 2004
Messages

4,388
Reaction score

0
Points

31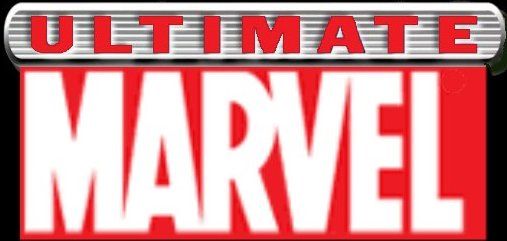 The "Ultimate Marvel" RPG
GameMaster
: Spider-Man9x17
Deputy Mod
: Electro UK
Deputy Mod
: Sparta*
This game is similar to the Marvel RPG, only based off of Ultimate continuity.
RULES:
-Players can choose any hero in the Ultimate Marvel Universe. Players who have proved themselves as good RPer's will also have the option to Ultimize a character, and/or take up a second character. No God-Like characters.
-Everyone exists in the Ultimate Marvel Timeline. No 616 or other alternate items may be used.
-No Killing. Unnamed faceless NPC's may be killed, but not comic characters. Someone else may want to take up the character, or they may be important to another story.
-You can go anywhere on Earth, or travel off planet, but do so within your characters means.
-You are your character, so act like it. Talk like them, use there dialouge. Do not exaggerate your powers, or pop-up here and there without explination.
-Several stories can be going at once, and you have the freedom to interact with other characters.
-No Time Travel.
-You must post at least once every two weeks, though it is preferred that you post more. If you go two weeks without a post without prior notice, your character is up for grabs.
-You must have at least 50 posts on the Hype boards to be eligible to play
-And of course, all regular rules of the Hype apply.
-Have fun.

ULTIMATE MARVEL RPG SIGN-UP FORM

Screen Name:

Character you would like to play:

Powers and a brief description of the character in proper English:

Three reasons why you have chosen that character:

1.

2.

3.

What can you bring to this game?



How many times do you intend on posting a DAY IN the RPG:

Do you know how to post pictures on the hype boards:
ROSTER
HEROES
THE ULTIMATES
Iron Man
I'm Spider-man
Captain America
Karem Knight
Hank Pym
Spider-Man9x17
Nick Fury
Keyser Soze
Quicksilver
Harlekin
X-MEN
Wolverine
Darkness89
Cable
Taskmaster
Iceman
Torched
Cypher
Lucy In The Sky
Morph
Brainiac 8
FANTASTIC FOUR
Mister Fantastic
Zaptoitnow
Thing
GL1
~Human Torch OR Cyclops~
Sparta*
FREE AGENTS
Spider-Man
Spider-Man9x17
Daredevil
The Question
Ghost Rider
Master Bruce
Ms. Marvel
A French Gal
Major Mapleleaf
Weapon Z2
Captain Mahr Vehl
White_Howling
VILLAINS
Magneto
Sparta*
Green Goblin
Electro UK
Doctor Octopus
Doc Ock
Venom
Master Bruce
Deadpool
Electro UK
Doctor Doom
Midnight_Ice
Elektra
Charlie No One
Carnage
Venom 160
The Leader
rigel7soldiers
​
Bios and References
http://www.ultimatemarveluniverse.com/
http://www.marveldirectory.com/ultimatebios.htm
http://www.mutanthigh.com/alternate...index.html#bios