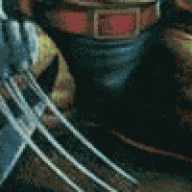 Joined

Mar 8, 2004
Messages

12,393
Reaction score

0
Points

31
Safe Haven for Those Who Demand More
From
SPIDER-MAN​
This thread is a spin-off of the original 'Safe Haven for Those Who Demand More' from the Misc. Comics Films forum. That thread was open to the discussion of all superhero properties, and I have branched out into several property-specific ones so we can better keep track of people's posts and have more linear and organized discussions about each superhero property.
Listed below are several posts links from the original Haven that pertain to the subject of this particular thread. It is not a complete list, and anyone who wants to link or re-post something they thought was interesting is welcome to do so.
I recommend reading these posts before posting your own ideas, but it's not a requirement.
I ask that while people can respectfully point it out, they not act harshly when a user makes a new post that contains material that is similar to what has already been posted in either the original Haven or this particular thread.
This thread, like its predecessor, is dedicated to the brainstorming and discussion of ideas pertaining to how faithful and optimally entertaining superhero movie adaptations could have, or still could, be made. This is also a place for analyzing what has come before and how that could be a basis for ideal film adaptations of the various superhero properties we know and love, more closely based on the source material. The topic of this thread is Spider-Man.

I think certain movies already made could be taken as a basis for fully faithful adaptations, as in a large portion of a particular movie could be left mostly the way it is with specific alterations to what held that movie back from being better. Even some of the obvious changes to the various mythos could be used to enhance the story or execution of an adaptation that could still be considered faithful by discriminating, analytical and demanding fans. If there hasn't been a movie made of the superhero(es) discussed in this thread, then ignore the last two sentences.
I want to discuss the theoretical possibilities present in both the original source material and the existing adaptations, and how those could be put into new productions that completely nail both the "spirit" and the essential details of these mythologies. Plots, script, character traits, costumes, even casting decisions are open for discussion. This is ultimately for the purpose of creative discussions for their own sake, although I would be delighted if it inspired high-quality, faithful fan scripts beings written (Dragon has written some excellent Spider-Man screenplays, for example).
All other non-comics media are valid topics as well (live action and animated TV series, video games, etc.). Again, it's fine to use ideas from existing products (casting, plot elements, dialogue, props/effects, etc.) as a basis or part of an idea for a "new" product if the new product would be significantly more faithful, even though it would be implausible for a rebooted franchise (a la "Batman Begins") to include these same elements in reality; reality is mostly irrelevant here.
It is unlikely that these ideas will lead to a better movie being made; not unless one of the thread participants ends up being a big-time producer or someone important in the business reads this thread. This is for us, the fans. We spend a good deal of time on the Hype, and it really doesn't accomplish much in terms of tangible results anyway. That's okay, since the point of this forum, presumably, is for the purpose of imparting information, critiquing superhero products, and discussing ideas. This is for people who are intelligent, imaginative, and passionate and have ideas to share conforming to the stated topic.


Ground Rules:
If you believe that the movie adaptations already made are perfect or good enough and do not need revision or analysis, then you have nothing to contribute to this thread, so be on your way and don't intrude where you have nothing to offer. Do not waste our time with conformist platitudes. Do not come in here and defend film decisions that are considered flaws by contributing posters, unless you have another aspect in mind that does need changing and post an equal or greater portion of text discussing a criticism or suggesting an idea for an existing or hypothetical product that is very faithful to the source material.
We're here to talk amongst ourselves, and anyone who disagrees with the spirit of this thread is in no way obligated to read any of the content herein or reply. Any of the behavior I described above that occurs here is trolling, pure and simple. This thread isn't about argument and hostility. The only personal criticism that should occur is that which is directed toward the producers (meaning anyone involved in the production in any way) of preexisting superhero products, and even that should be kept reasonably limited, since everyone who truly belongs in this thread is assumed to have some level of disagreement with said producers, sometimes to the point of resentment. We need not spend excessive time on blaming them for their failings, but don't hold back your true feelings on those screw-ups either. Disagreement between rule-abiding posters is fine. Just keep it civil and within the guidelines. Or else.


Nobody is allowed to use terms like "fanboy," "nerd," "purist," "hater," or anything like that in a derogatory manner toward other posters or comic fans in general in this thread. The word "whining" and the like-- unless used with regard to a character in a movie, comic book or TV show (ex. "Spider-Man was quite the whiner...")—is forbidden, as is "nitpicking," and anything else intended to bully anyone into complacency and acceptance of existing products. The phrase "impossible standards" and anything to the effect of "movies and comics are different mediums, so there have to be changes," "the general audience will not accept the same things comics fans will," and "people want to see realism," if not accompanied by a massive amount of faithful and potentially marketable ideas meant to compensate or work around these alleged "facts," are also strictly forbidden.
It is okay to suggest minor deviations from the source material for this topic, as long as the majority of the ideas you put forth—or are simply replying to and agree with—are consistent with the source material and/or significantly more faithful than previous existing adaptations.
Please do not include concepts based on Marvel's Ultimate Universe that differ greatly from the real Marvel Universe (616). I realize this is largely subjective, so I'll have to shoulder the terrible burden of deciding what is "faithful enough;" I'll try not to be capricious about it.

*
*
That last rule was added on 6/03/06, so contributors who began sharing concepts that are overall strongly based on the Ultimate Universe prior to that may continue to further develop them (example: The Question proposed a movie for 'The Ultimates' on 6/02/06, so that, as a movie or a multi-film franchise, gets a free pass forevermore). Other posters should not start posting that type of material, or rather they should be aware that I will address it and judge the content acceptable or unacceptable. Thanks for bearing with me.
Do not belittle classic superhero or villain costumes. Do not use the word "panties" to describe those shorts that some heroes wear over their tights. It's fine to describe a costume as "tights" as long as they actually are and you aren't belittling anything. It's not okay to use the word "Spandex" to describe a costume from the comics that is not actually made of it, unless you're suggesting that Spandex, Lycra, etc. be used in the production of the movie, or maybe suggesting Neoprene or something else over it. Using the term "gay" in any derogatory sense whatsoever in this thread will result in an immediate report to a moderator, without warning, whether or not you've read this.

Again, it's okay to disagree with a person's criticism of a movie if you have another one to share, but do not post remarks about an existing or real-life upcoming film if you have no significant complaints about any of the productions being discussed.

I hope the guidelines are clear. Everyone is welcome to contribute or comment, as long as they follow the rules and don't make any criticisms that are not relevant to the thread. You either belong here or you don't, and that choice is up to you , so have respect enough to let the environment herein reflect the title of this thread.
Anyone who violates the rules or causes trouble will be promptly reported.


Thank you for your cooperation.
It is recommended, but not strictly required, that you supply a unique title at the beginning of each new post, especially when it isn't a reply to another's post. This will help in identifying the topic of each new post at a glance and finding specific posts with the Hype's search engine. You can resend older posts in the appropriate thread and add titles to them.
Examples:
"Hunter Rider's Iron Man concept #1"

"Herr Logan's 'Batman: Dark Knight Detective' video game,"

"Everyman's Captain America movie series concept #1"

"Zev's Daredevil TV Show concept"

"Logan & Zaphod's Batman movie series concept."
Welcome to the Safe Haven. Enjoy!


Here are a few posts from the original thread to check out. Make sure to check the quoted portions, as several of these posts are two-for-one deals (which is why so many of mine are here, because I almost always reply to people's posts and frequently use quotes from other posts). Also, most of these links lead to single post pages, but if you open those pages and click on the thread title link in the upper right corner, it will take you to that post in the full thread, where you can see what came before and afterward. If I've confused you and you need help navigating the links, just ask.
Spider-Man Haven Posts
(check next post)

"The reasonable man adapts himself to the world; the unreasonable one persists in trying to adapt the world to himself. Therefore all progress depends on the unreasonable man."


--George Bernard Shaw, Man and Superman (1903) "Maxims for Revolutionists"