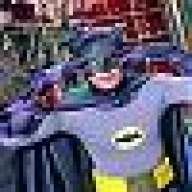 Joined

Jan 7, 2007
Messages

1,436
Reaction score

0
Points

31
Righto, I expect a mega-flame for this post because you know, I don't have nine billion posts to my name, but...
What do you guys think our ultimate reward for all these viral games will be? It seems at the moment that there are two strands, the Joker ones and the police corruption ones...
My guess is, and this is up for debate, but I think the ultimate prize for the Joker's games will be the seven minute prologue online. I'm basing this on the fact that we seem to be helping him plan the bank robbery, it'd make perfect sense if we got that footage as our reward, almost as if we we're accomplices!
But what do you guys think?

*Retreats behind flame proof door*